The Federal Authority for Nuclear Regulation (FANR- UAE) granted Site Technology the license to conduct regulated activity involving regulated material and it authorizes Site Technology to possess, handle, import and export radiation sources and nuclear materials.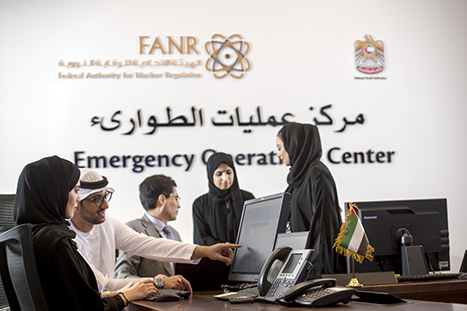 The FANR is the HIGHEST international standard of NUCLEAR SAFETY, security and non-proliferation.
it protects the UAE's public, its workers and the environment by conducting nuclear regulatory program in safety, security, radiation protection and safeguards, which fulfill key objectives in licensing and inspection in accordance with best international practices. FANR has gained INTERNATIONAL recognition as a competent regulatory body.

FANR has achieved remarkable success in the UAE's peaceful nuclear program through transparency in its operations and a dedication to sustainability through the capacity-building of Emiratis in the nuclear sector at FANR. Site Technology is proud to be part of this success!