Data center construction is spreading widely across the industry due to their fundamental role in our digital life. Some businesses totally depend on integrated data infrastructure to exist and increase their stability as they grow. You might have heard the terms modular and containerized data centers as they have become the two main modes of data center infrastructure construction these years.

Both models share many similarities and have some kind of standard design. Prefabricated blocks with complete systems of cooling and power included, decrease the time and effort needed to get additional infrastructure up and running. But choosing one of the Data center build approaches, depends on many factors that should be assessed before any choice is made. Site Technology has extensive experience in providing design consultancy, product selection and tailor-made solutions for Data Centers covering security requirements, storage capacity and disaster recovery resources. Our main objective is to complete any project on time in a more efficient and cost-effective way.

PREFABRICATED DATACENTER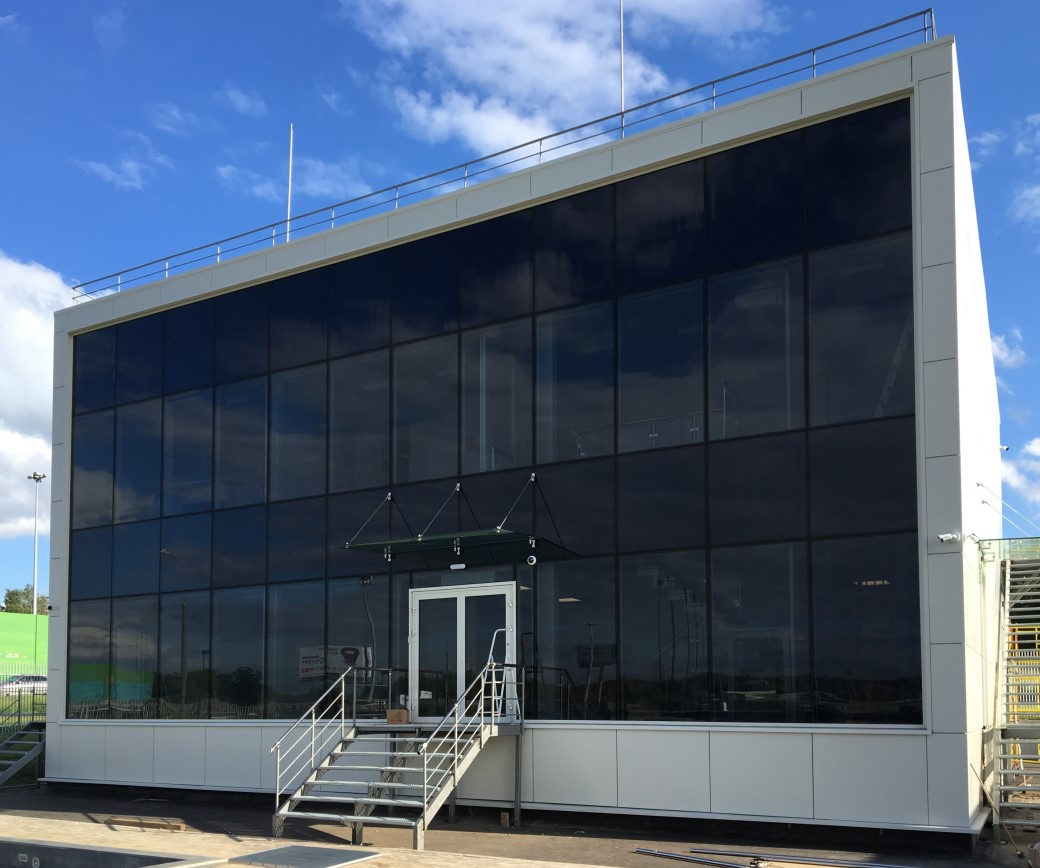 TYPICAL CONTAINER FARM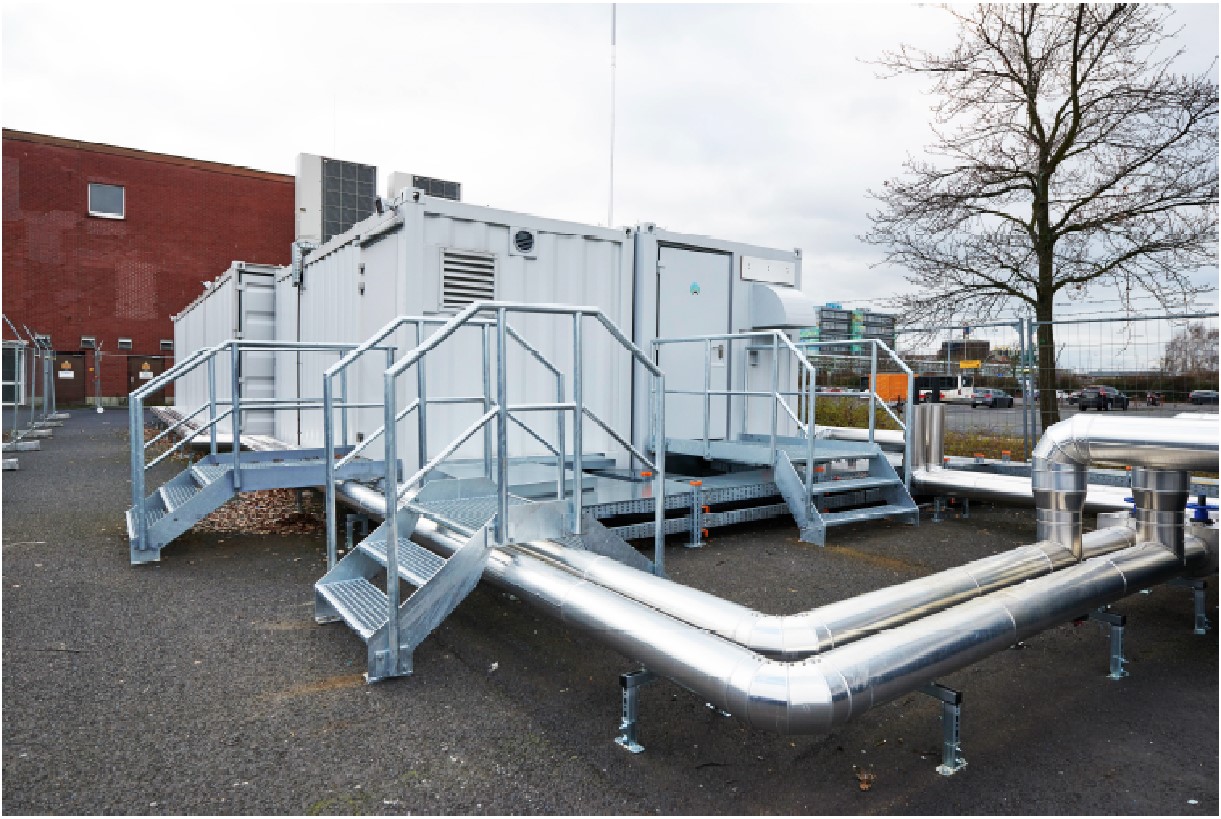 Containerized Data Centers

As their name suggests, they are shipped in a container or a structure of similar size. They are ideal for companies whose data centers are overflowing and have no more physical space, as well as temporary deployments, mobility and relocation models. Besides, they are small in size and can be moved from one place to another. Containers can be modular but the opposite is not always true.

A container that has external cooling and power components appears quite similar to modular designs, but container vendors strongly prefer the use of specific hardware vendors, locking companies into a single ecosystem. Saying the above, the saturation of power and cooling systems in a container model is less than in a prefabricated model.

Containerized data center solutions are mainly designed to support three major modules of the data center which are said to be for IT space, Power and Cooling.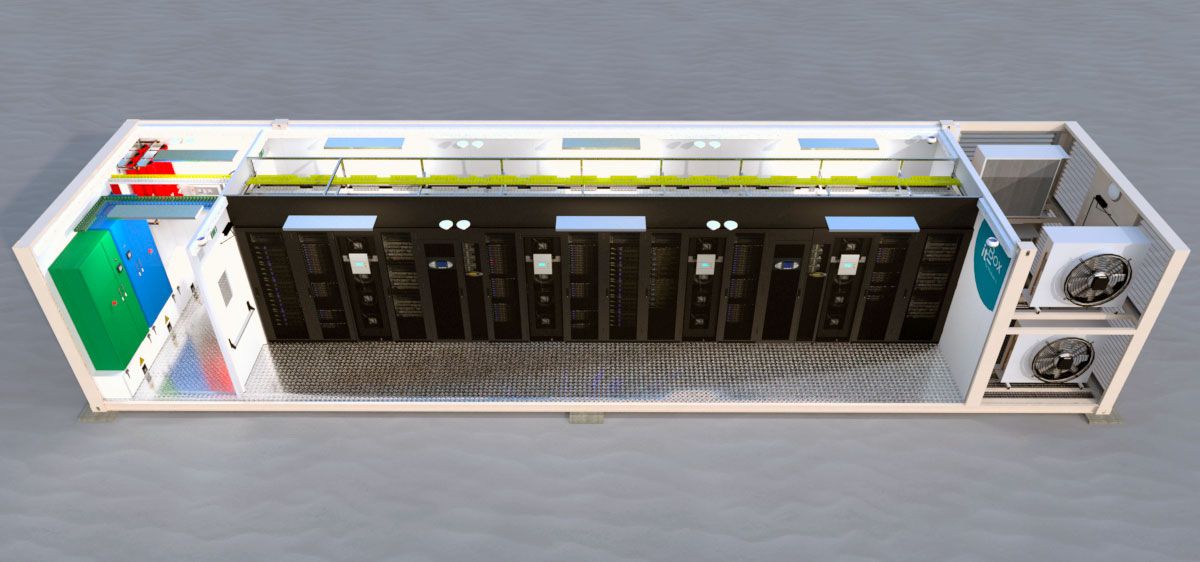 Prefabricated Modular data centers

Modular Data Centers offer many of the same advantages. A Prefabricated data center offers a modular design at its simplest with external cooling and power systems and a network connection. Depending on the implementation, different components can be easily added with packaged components, even prefabricated power systems can be added when power capacity is exceeded.

Prefabricated designs look much like containerized designs, however they can simply be linked together to form a long data hall as the data center expands. The centers can also be implemented with an architectural design, as the vendor will design and manufacture the components as per the client's approval in their factory. So Aesthetically, the prefabricated final look is more appealing.
Even though both models present similarities, the prefabricated model is more used because of its flexibility, easy expansion characteristics, as well as it is less expensive and can be implemented with a shorter project timeline

A data center must be located within a high quality, efficiently designed structure to perform optimally. At Site Technology, We can custom create a mobile data center to meet your precise needs and specifications, as we allow you to integrate technology with current IT investments to create a powerful Service-Driven Data Center in a more efficient and cost-effective way.

PREFABRICATED DATACENTER INTERNAL LOOK