Site Technology introduces the new dual technology IP Perimeter Intrusion Detection System (PIDS). To stay on top of the security field, Site Technology implements this high security IP based modular Dual Technology barrier enclosed in two (Master TX and Slave RX) tamper protected rugged extruded aluminum columns that combines patented bi-directional optically synchronized IR Beam and Microwave technologies, all within one unit.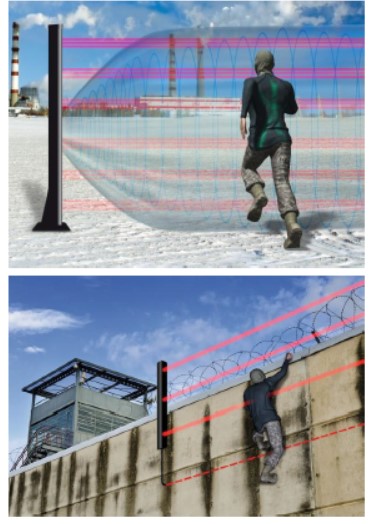 The purpose behind this technology:

Developed for long-range outdoor surveillance applications (up to 200m coverage) is the unique of its kind able to guarantee highest detection capabilities and minimum false alarm rates under all weather conditions.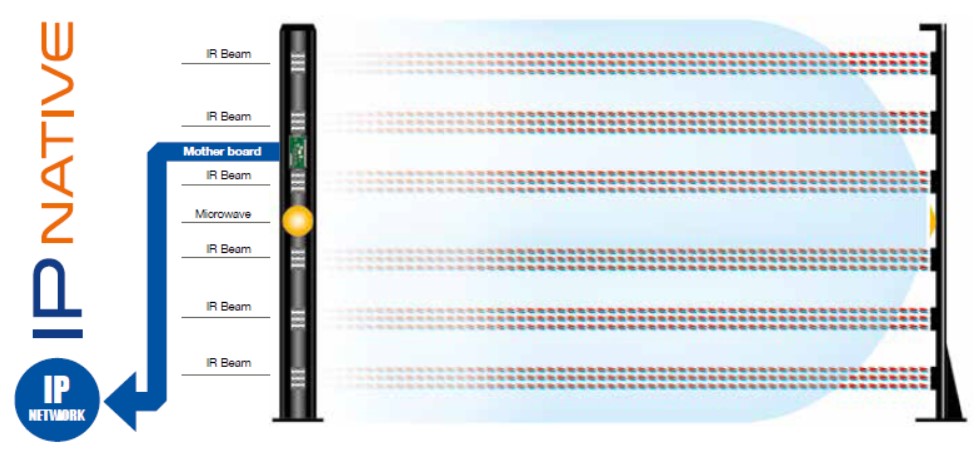 What makes it different from other PIDS technologies?

Even under conditions of thick fog, heavy rain, strong snowfalls and sandstorms all of which tend to trigger false alarms, Dual Tech IP PIDS still offers a high level of security due to its combination of technologies.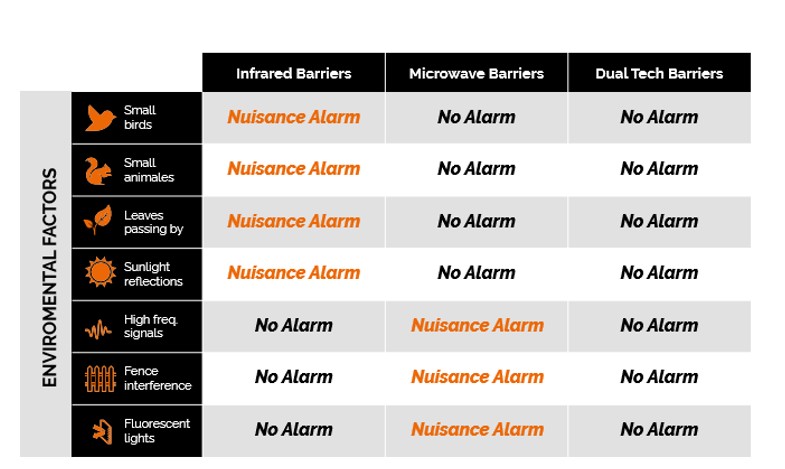 How flexible is this technology and can it be integrated as part of a unified security platform?

Without any additional interface, the dual technology IP based PIDS barriers, can be easily integrated into existing or new IP backbone networks and virtually in any location. Advantages of IP network solutions include remote accessibility for system maintenance and diagnostics, easy connections, better scalability, flexibility and enhanced installation cost-effectiveness.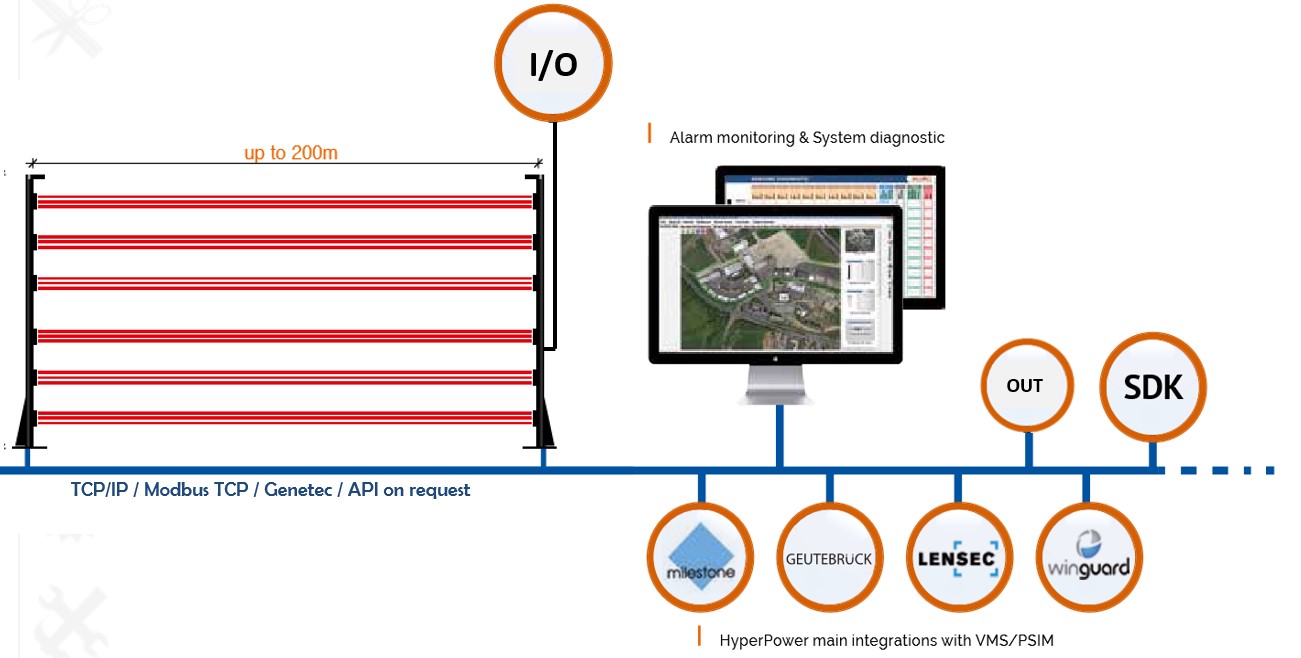 What are the unique feature of the Dual Tech IP PIDS Technology?

1. TARGET DIRECTION ANALYSIS
The Dual Technology provides not only simple alarm information but also even target direction (IN or OUT) information, which makes even target tracking with perimeter CCTV cameras easier and more accurate

2. IR BEAM REMOTE MANAGEMENT
It can adapt itself to any drastic environmental changing such as big snowfalls, growing grass.
Other circumstances may require remote IR beams disabling such as temporary obstructions.

3. PREDICTIVE MAINTENANCE TOOL
Another key innovation is the introduction of the Signal Efficiency Analysis (SEA), which continuously monitor the optical communication stability, and efficiency of each IR beam.

4. 5 DETECTION SCENARIOS + 5 ALARM FILTERS
Being each infrared beam equipped with a microprocessor, individual crossing parameters can be set and up to 5 multiple intrusion detection scenarios can be configured for better filtering nuisance alarms caused by random animal activities.

5. END TO END INTEGRATION WITH GENETEC™ SECURITY CENTER
The unique active barrier is directly integrated in Genetec™ Security Center without the need of any additional security management platform.




The Dual technology PIDS can be applied in many fields all of which Site Technology have experience in such as government building, airports and sea ports, military sites, correctional facilities, power plants, oil and gas refineries, communication facilities, industrial facilities and any other facility that demands high security.

As technology finds a solution for everything, Site Technology is always ready to offer this solution.
Now that technology is evolving faster than ever, can't help but wonder what's next?