House Engineering Contracting (HEC) approached Site Technology requesting a cost effective solution for the power supply of their storage yard located at Al Faya Truck Road. This is a critical facility in their large operations to provide civil works and engineering services for critical security infrastructure projects in UAE as a part Etimad Holding group of companies. The yard has power requirements for the various electrical loads including: office cooling, office lighting, security room, CCTV and perimeter lighting.

Being located at a distance exceeding 500 meters from the main road and the ADDC power network, it requires a new transformer and distribution line to reach their remote site. This solution would have a prohibitive initial cost in addition to the recurrent monthly bills of ADDC power. A diesel powered generator solution would also have the inconvenience of recurrent re-fueling and maintenance requirements.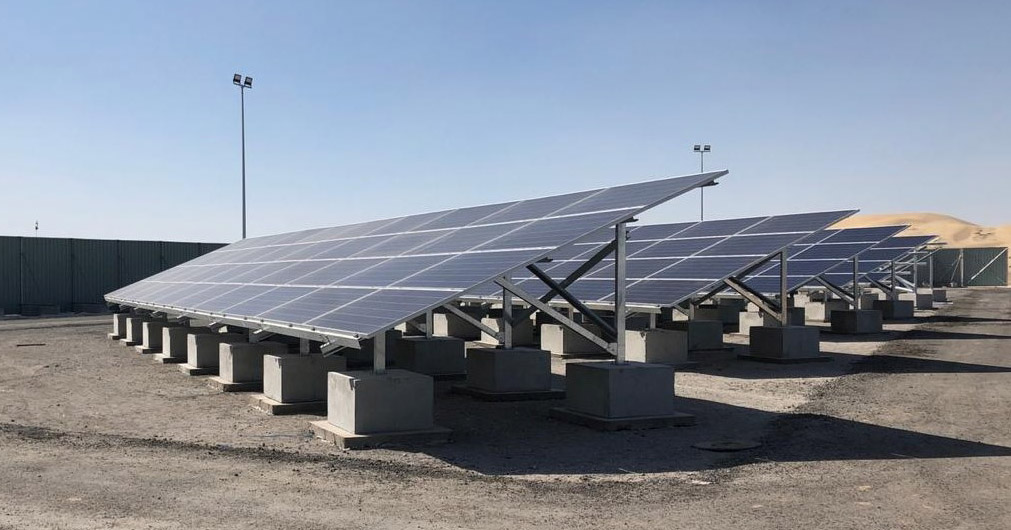 To solve the above problem, Site Technology had the winning techno-commercial proposal for installing a "ground-mounted off-grid" SOLAR PV POWER SYSTEM comprising of: 82 KWp solar PV panels, 400 KWH Lead Acid batteries for feeding the night-time loads.

The system design was optimized to feed the day-time loads directly from PV power and store excess energy for night-time use. An emergency diesel generator would be available in case of continuous overcast days.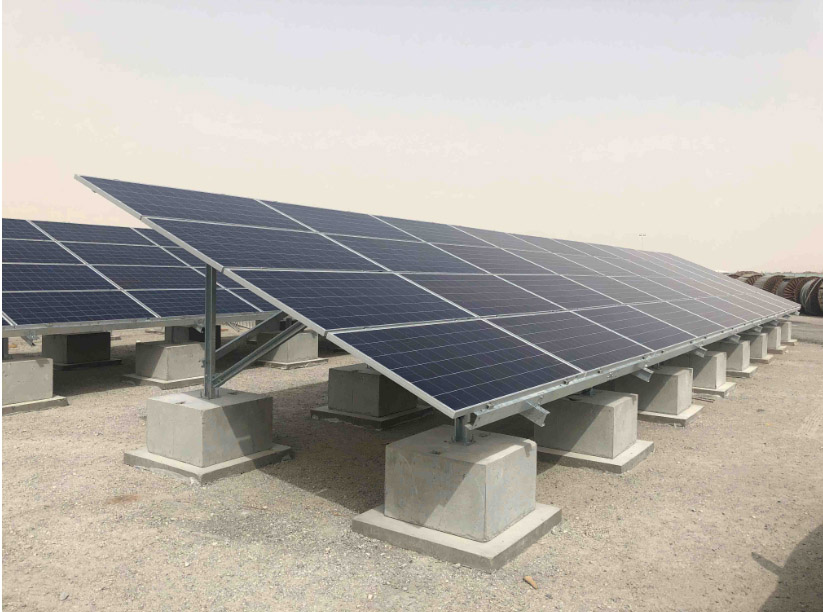 The complete system including 6 inverters, 12 charge controllers & 192 battery cells, AC & DC panels were housed in a custom built 20 ft container with redundant cooling to ensure the longevity of all the components.

Our skilled team of engineers and technicians executed the complete job without compromising quality and the system has been producing green power since May 2020.

The system is capable of producing an average of 123,000 KWH / YEAR with a life expectancy of 8 – 10 years (for the batteries) during which around 1 MWH of environmentally friendly and cost effective energy would be produced.